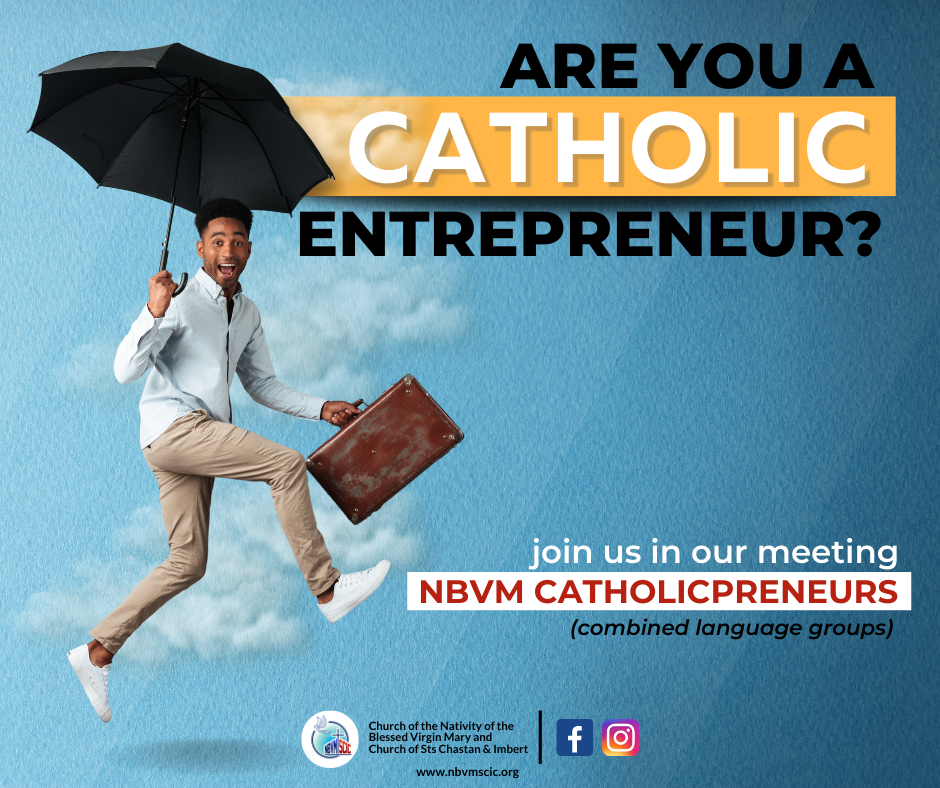 Calling all parishioners and friends of NBVM,
The NBVM Catholicpreneurs, a Catholic Business Community (CBC) initiative is set up to help Catholic Enterpreneurs collaborate and grow our respective businesses together.
We also hope to provide a platform for the members to share and advertise their business within our own community and also beyond.
Parishioners are most welcomed to contact us to get to know us better and to engage our services and/or to purchase our products.
Please feel free to visit our temporary e-directory via the following link:
At the same time, the community also hopes to help each other grow in our faith journey as we endeavour to operate and run our businesses based on the Catholic Principles and Ideology.
If you are interested to join the community, please contact the following:
Mr. Stephen Chin (012-4087501)
Mr. Vernon Fernandez (019-5565656)
Mr. Joseph Lim (012-4030968)
NBVM Catholicpreneurs – "In Giving, We Receive"
Meetings – Every Thursday on Zoom at 8.30pm