SCIC Triduum Day 2: Hope Beyond Affliction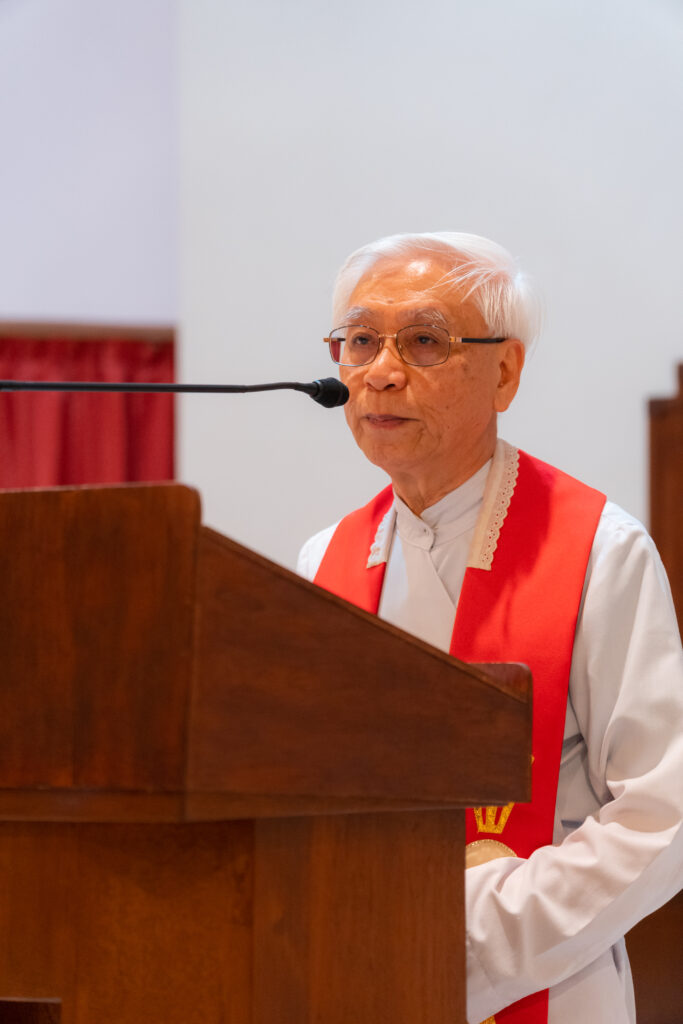 On the second day of the triduum, Fr Philip Lai preached on what we are called to be as Christians living in community. The first reading taken from the Feast of St Matthew that was celebrated on that day is a prayer for unity by St Paul. In his letter to the Ephesians, St Paul prays that the Church will be one and beautifully sums up the source of unity in every Christian community. "There is one body and one Spirit, just as you were called to the one hope that belongs to your call, one Lord, one faith, one baptism, one God and Father of us all, who is above all and through all and in all." (Ephesians 4:4–6)
Unity is different elements merging together in harmony
The unity among us is precisely because we share one God and Father. St Paul also spells out that unity is not uniformity. Unity is different elements merging together into a perfect harmony. These elements are the different ministries within the Christian community—some are apostles, some prophets, some evangelists, some pastors and teachers—different roles and responsibilities for the one purpose of building up the body of Christ.
This is also how the Korean church started. The lay people accepted the faith, played their role, and continued to spread the faith to others. Some became catechists, some served the poor, others cared for the sick or taught children. Each Christian played their role in order for the Church to grow. In other words, said Fr Philip, unity is not about everybody doing the same thing, but different people taking on different responsibilities.
We can learn from the early Church that each person needs to play their part to merge together to form a community of harmony. Diversity is not a threat; rather, diversity enhances the quality of a community so that more people can be responsible for the different needs within the Church and outside. It is also important to remember that the early Church experienced great suffering and difficulties. However, more importantly, they had great hope and faith. When we have hope, we can rebuild our community.
It is in dying to self that we produce abundant fruits
Fr Philip went on to add that being a Christian is a call to service and sacrifice. The Parable of the Grain of Wheat states, "Unless a grain of wheat falls into the earth and dies, it remains alone; but if it dies, it bears much fruit." (John 12:24) A grain of wheat in the ground disintegrates and disappears so that it can be transformed into a new plant, in which it can produce abundant fruits.
This is how we should see, perceive, and understand the mission of Jesus. If Jesus had to die in order to be transformed as the risen Lord, the first born from the dead into a new life, we too, who have come to know and follow Jesus, have to die to ourselves and our selfishness, not just at the end of our earthly life but daily to our sins, in order to be transformed and enter into the new life that God has for us.
This is what the saints have done. They lived and died for God. They preached the Gospel to the ends of the earth. The saints were willing to die for their faith so that their seeds, which will be disintegrated after much suffering, will be transformed to bear new life for the sake of the Church.
A person can be completely lost in doing what he loves to do. He may even forget to eat because he is so engrossed in the work that he enjoys, and that in itself is a reward. This is how the saints and martyrs were as well. The majority of the Korean martyrs were lay people from all walks of life. They rejoiced in their suffering because they found that living their lives for God was what they loved to do. "Christ will be glorified in my body, whether by my life or by my death. Life to me, of course, is Christ, but then death would bring me something more." (Philippians 1:20–21) The saints wholeheartedly believed in this and found joy in giving their all, even their lives, in order to be with Jesus for eternity.
Let us learn from the examples before us. Let us be willing to make sacrifices for the sake of the Church, to enjoy serving others without grudges, in order to build our own faith and to share our faith with others.