SCIC Triduum Day 1: Love Endures All Things
Life, as we all know, can be challenging. It's a continuous journey of highs and lows that can wear us down until it feels like there's nothing left within us. But how do we find the strength to persevere? The answer is that we don't, if we attempt to do it on our own.
Amidst all that surrounds us, we can hear the gentle whisper of God, assuring us, "You are not alone." This is a profound message of hope and love. In his homily, Fr. Paul Kee reminds us of this truth – God is with us, and His love serves as a steadfast source of comfort and strength. When we place our trust in Him, He will make us complete, regardless of the challenges we encounter.
Saints Chastan and Imbert, whose feast we commemorate in this Triduum, stand as shining examples of love that endures all things. Their unwavering faith in God enabled them to withstand hardships, persecution, and trials that many of us can hardly imagine. Yet, the held on to their love for God.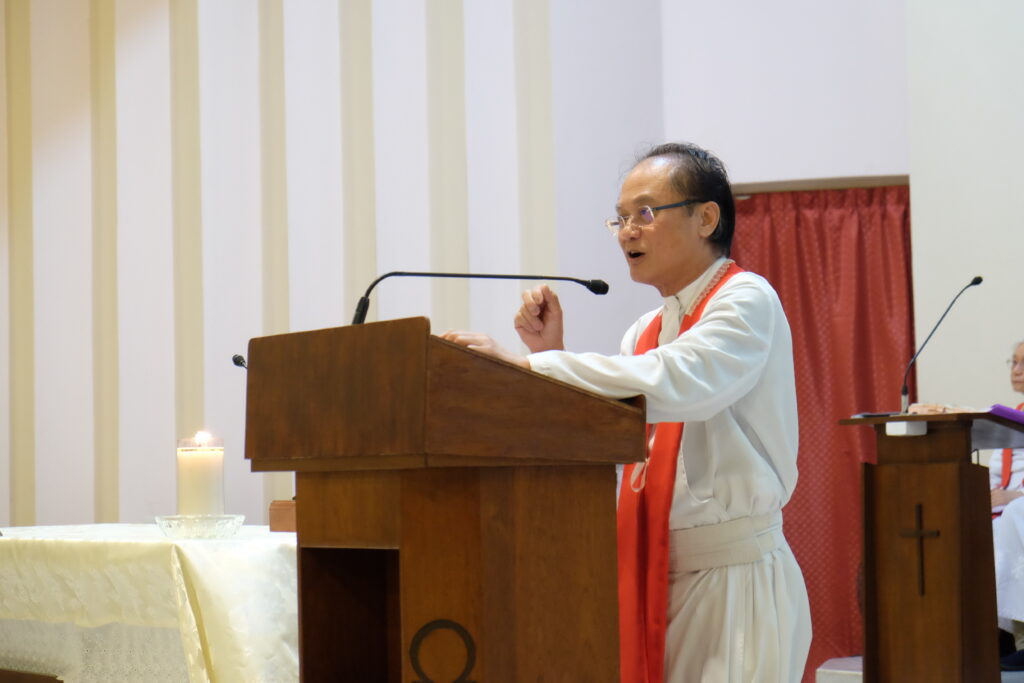 Fr. Paul shared a story of a man caught in the grip of a longstanding grudge.
This man's parents were going through a tough separation, which had deeply affected him. Learning that his mother had started a new relationship, he reacted with anger. That anger led to a painful decision: he cut ties with his mother for over a decade, carrying the weight of his grudge.
Then, one day, he received a call informing him of his mother's passing. This news made him question why he had held onto his grudge for so long.
He had fixated on the belief that divorce was wrong, but in doing so, he had severed his relationship with his own mother. Fr. Paul emphasised that sometimes people use religious principles to justify prejudice and hatred, which goes against Jesus' teachings.
1 Corinthians 13:4-7 reminds us that love is patient, kind, and doesn't keep score of wrongs. This story highlighted the need for forgiveness, empathy, and understanding in our relationships. It stressed that while principles matter, they should never overshadow the core message of love and compassion that Jesus teaches.
"Love never gives up. Love cares more for others than for self. Love doesn't want what it doesn't have. Love doesn't strut, doesn't have a swelled head, doesn't force itself on others, isn't always 'me first,' doesn't fly off the handle, doesn't keep score of the sins of others, doesn't revel when others grovel, takes pleasure in the flowering of truth, puts up with anything, trusts God always, always looks for the best, never looks back, but keeps going to the end."